If you believe that climate change is NOT a lie, take these 10 foods off your shopping list
The Natural Resources Defense Council (NRDC), a nonprofit NGO founded in 1970, has studied the 197 most harmful foods for the planet. The analysis is based on official data from the US Department of Agriculture, allowing it to estimate the climate damage caused by the food industry between 2005 and 2014.
These are the 10 foods at the top of the blacklist. And, believe it or not, there's a vegetable in there:
1. Beef: 26.5 kilos of CO²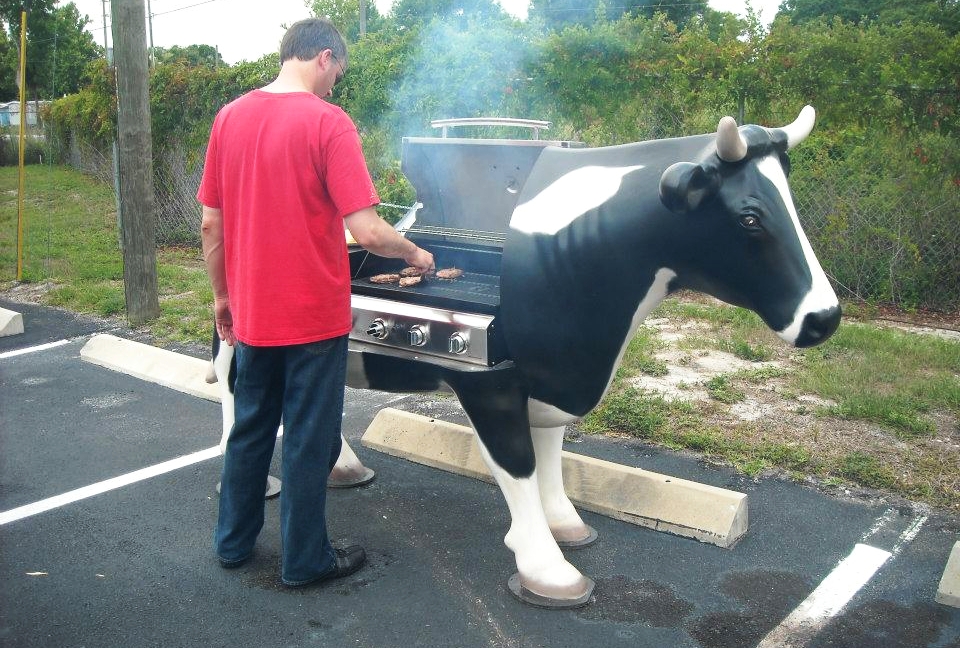 There's no doubt about it: beef produces more CO2 emissions than any other food. And as we saw in Leonardo DiCaprio's Cowspiracy documentary, it takes 2498 litres of water to make just one burger.
2. Lamb: 22.9 kilos of CO²
The meat from another ruminant takes second place. Rearing these animals requires huge amounts of water, soil-damaging synthetic fertilisers and manure with high levels of nitrogen to fertilise the pastures that feed the flocks. And on the scale we're producing at, this is seriously bad news for the environment.
3. Butter: 12 kilos of CO²
One kilo of butter is equivalent to 12 kilos of CO2. No surprises there, as it comes from the same industry as the cows. But of all dairy products, butter is one of the most damaging for the planet because its long production process is so energy-consuming.
4. Seafood: 11.7 kilos of CO²
Although this is one of the foods that American's have most cut down on, according to the NRDC, since 2005 there has been a 10% decrease in the consumption of the most environmentally harmful foods.
5. Cheese: 9.8 kilos of CO²
And if they need to be refrigerated or are imported, the impact is even greater.
6. Asparagus: 8.9 kilos of CO²
In actual fact, you can't blame the vegetable itself for being on the list. In countries like the US, it's the only vegetable transported mostly by air, which gives its total emissions a considerable boost.
7. Palm oil: 6.30 kilos of CO²
It's no surprise that palm oil is on the list; it gets everywhere in the processed food industry and has a whole host of other harmful effects: cancer, deforestation and the extinction of habitats are just a few of the consequences of the extensive farming of palm oil.
8. Pork: 7.9 kilos of CO²
Pork is believed to be third in line (behind beef and orange juice) in the list of foods whose decline in consumption has most contributed to reducing greenhouse gas emissions originating from our diets.
9. Veal: 7.8 kilos of CO²
Although the same animal, veal has a lower carbon footprint as it is slaughtered at 20 weeks, and not, like a cow, at 18 months.
10. Chicken and turkey: 5 kilos of CO²
According to the NRDC, eating less chicken and turkey has also helped reduce the greenhouse gases arising from the America's diet.