And people are somewhat less than happy with the decision...
After the controversy over its indecision, Disney has at last announced the actors chosen to play the main characters in its Aladdin remake, and the news doesn't seem to have gone down too well.
But first of all, let's look at the cast:
Mena Massoud as Aladdin.
Naomi Scott ( the pink Power Ranger) as Jasmine.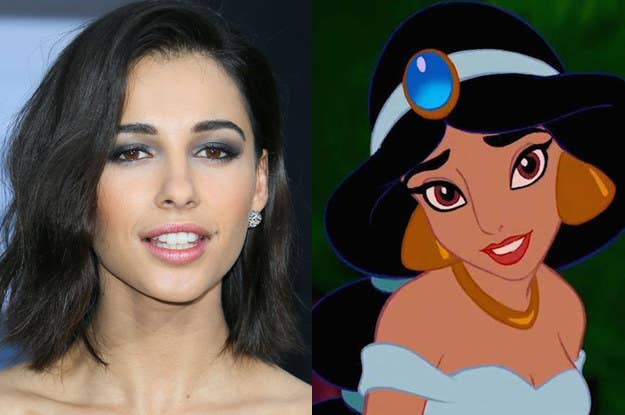 And Will Smith as the Genie.
Last week we reported that the studios of Guy Ritchie's production released a statement admitting they were having problems finding the right actors with Indian or Middle Eastern origin and that the situation was chipping away at staff morale. The whole thing stank of a whitewashing, which was now being backtracked. And, although it wasn't exactly like that, none of the final actors have the same origin as the characters of Aladdin.
It has to be said, there was a lot of pressure...
Aladdin is my favourite Disney film so the cast had better be out of the top drawer or I'm going to burn down the studios.
And although some people seem to be excited about the decision...
It's my favourite Disney film and I'm soooooo excited about the cast and can't wait to see the film.
Most comments on Twitter are from people who are disappointed and, basically, pissed off.
They had Avan Jogia and Dev Patel to play Aladdin, but they chose an actor who looked much less the part. Right.
The cast of Aladdin is so disappointing. I really expected more from Disney for the forthcoming live action films.
I've just found out about the cast for the Aladdin adaptation. They've screwed it up already. Who the fuck is Mena Massoud?
Anyway, all we can do now is wait for the final result. As RuPaul would say, 'Don't fuck it up'.
Aladdin has always been my favourite Disney film, if they screw it up I'll come looking for them.
via GIPHY