Remember Salt Bae – the first official meme of 2017? Silly question. How could you forget that flashy, testosterone-charged display? The sensual slicing of the steak? The fanciful toss of the salt...?
Nobody can resist the animal magnetism of a guy like Salt Bae. It doesn't matter if you're a Hollywood superstar, because not even all the fame and money in the world can make you immune to this wizard's magic. And this photo offers definitive proof.
Leonardo DiCaprio couldn't help succumbing to the succulent charms of Nusret Gökçe (Salt Bae's real name), when he seasoned the actor's steak as only this sorcerer of steak knows how.
Now, we don't want to rain on anyone's parade (well, maybe we do a little bit), but we have to say it's starting to look like Leo only cares about climate change until the meat-cravings kick in...
It's not the first time DiCaprio has delighted the internet with a snapshot of him about to tuck into something tasty.
Remember all those glorious memes after he was caught eagerly unwrapping a pack of Girl Scout cookies at the Oscars?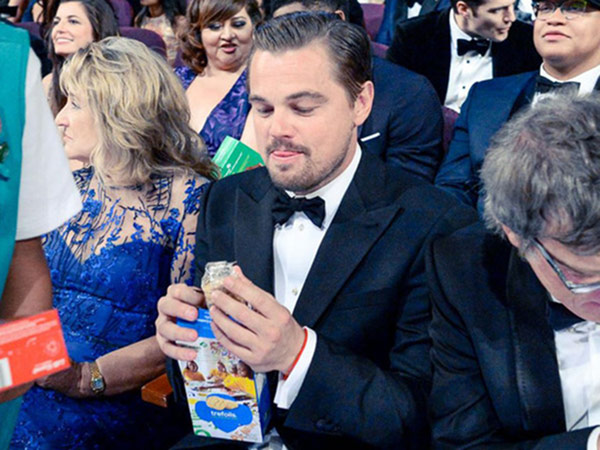 Or that time they snapped him slurping down soup with the expression of someone recalling a traumatic experience in a service station bathroom?
Meanwhile, life has been a piece of steak for Salt Bae ever since he shot to fame last month. Taking advantage of his sudden stardom, the Turkish chef has just announced he'll soon be opening a new steakhouse in New York City.