A lot of actors got their big break in Hollywood by smacking people around: Jean-Claude Van Damme, Dwayne Johnson, Jackie Chan… but who would have imagined that Margot Robbie formed part of that list?
During her audition for The Wolf of Wall Street, Robbie had 'literally 30 seconds to do something really awesome.' This was her 'once in a lifetime opportunity'. Fortunately, inspiration struck and Robbie knew what she had to do: slap Leonardo DiCaprio really hard in the face.
That's how Martin Scorsese tells it in his piece on Robbie for Time magazine's 100 most influential people.
'She clinched her part in The Wolf of Wall Street during our first meeting – by hauling off and giving Leonardo DiCaprio a thunderclap of a slap on the face, an improvisation that stunned us all.'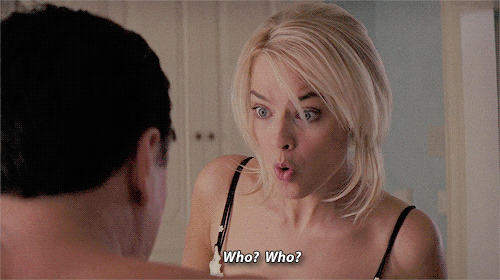 Via Giphy
They were acting out a lovers' quarrel, yelling back and forth at each other. In the end, he said: 'You'd be happy with a husband like me, so come here and kiss me.' Robbie then moved in close, as if she were about to kiss him, but at the last minute gave him the slap that would bag her the role that kickstarted her career.
The whole room suddenly went silent and Robbie thought she'd screwed up. But instead of telling her off, Scorsese and DiCaprio laughed and told her to do it again.
Four years have passed since that moment: a brief period for any actor, but Robbie has been busy in that time – carving out a career in blockbusters such as Suicide Squad and The Legend of Tarzan.
[Via Time]