The King of Saudi Arabia has ordered the aggressor's arrest
King Salman bin Abdulaziz has ordered the arrest of a Saudi prince. Why? For abusing his power.
The crime is clearly shown in three videos, in which he is seen assaulting his servants. In one video, he is beating a man who is bent over a chair in an attempt to protect himself. In another, we see a fearful driver with a bleeding head who, a few seconds later, manages to escape. And in the last video, the perpetrator is pointing a rifle at an injured man, before aiming the gun at 18 bottles of whisky. And this is in a country where the sale and consumption of alcohol is strictly prohibited.
After the images were seen by hundreds of thousands of people and went viral under the hashtag 'prince transgresses on citizens', the king put the prince behind bars along with his accomplices, who can be seen in the videos, thereby showing his willingness to punish 'any transgression or violation by a person no matter his station, condition or rank', according to a report broadcast by state television.
He also revealed that he had ordered an investigation to get to the bottom of the scenes of violence. Neither the prince nor his accomplices in the video will be allowed out of jail until legal proceedings are brought against them.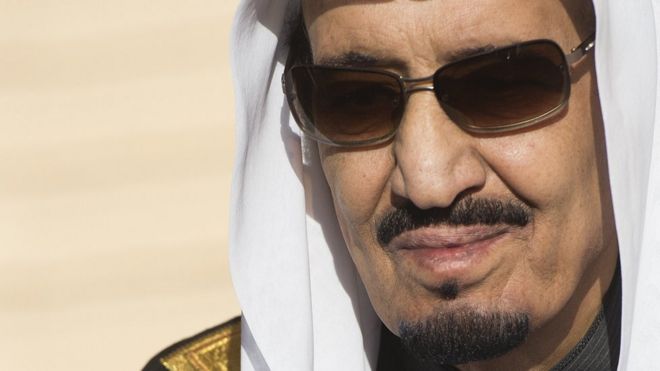 AFP
The punishment imposed by King Salman has been widely celebrated on social networks, but this is not the first time a member of the royal family has abused their privileges. In October, it was reported that Hassa, the king's only daughter, ordered her bodyguard to kill her interior decorator for posting photos. There was also the case of Majed bin Abdullah bin Abdulaziz, who sexually harassed five women and left one bleeding after saying 'I am a prince and I do what I want. You are nobody!'. Or that of Sheikh Rashid who killed a worker in his father's office.
For now, there is one question that needs to be answered: Why do some members of the royal family believe they have the authority to abuse those that do not enjoy the same status?