An ultra-right nationalist section of Rad fans erupted into racist chants every time Luiz touched the ball. At the end of the match – which Partizan won 1-0 – Luiz couldn't hold back his frustration and showed the middle finger to Rad supporters, igniting a brawl between supporters of both teams.
The match's final image – which should have been one of joyful celebration for the winning team – was instead of Luiz's teammates, such as goalkeeper Filip Kljajic, consoling the sobbing midfielder.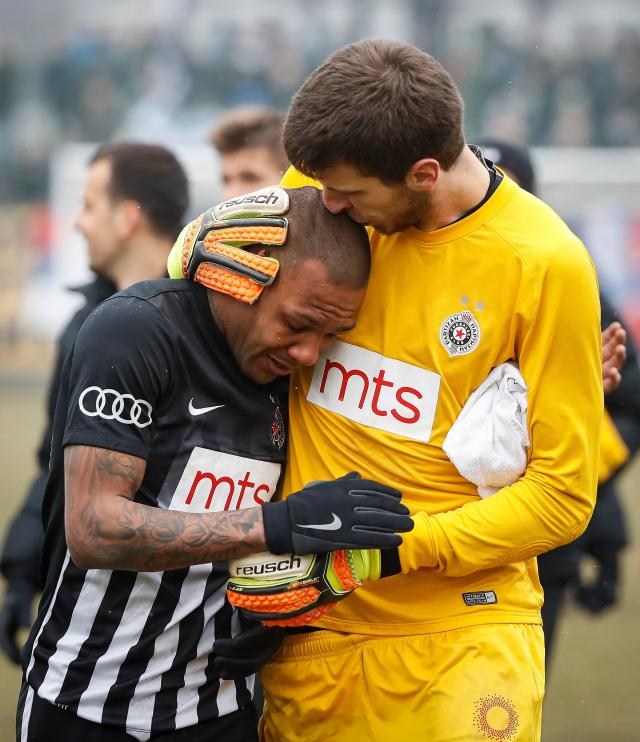 Meanwhile, Rad's ultras, known as United Force and known for being among the most far-right supporters in Serbia, celebrated and cheered the fact that they'd made the player cry. 
'I love Serbia and the people here, that is why I cried,' said Luiz after the match.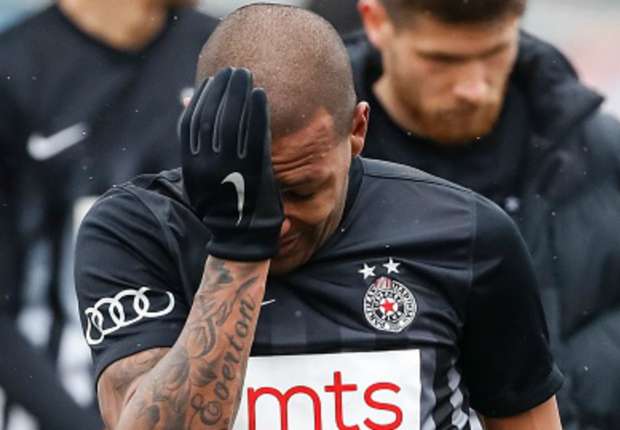 Partizan coach Marko Nikolic was himself sacked last year by Slovenia's Olimpija Ljubljana for calling his Nigerian striker, Blessing Eleke, a 'black idiot'. He has asked Serbia's football authorities to discipline Rad's supporters, but did not condone his players reaction to the insults, saying that 'both sides in the incident should be punished.'