'Go back to Brazil and show them your dark fingers' was how Rad FK's vice-president Jelena Polic responded to the racist abuse suffered by Everton Luiz. Her post was subsequently removed.
She also deleted the following: 'Apparently we have to respect others more than ourselves, to be proud when in the 'TITO' team (Partizan) they have seven foreign players. And then the fake tears and the false "I love Serbia, it's my home" story.' She was referring, of course, to the match between FK Rad and Partizan last Sunday in which Luiz – after suffering 90 minutes of racist abuse and monkey chants – showed rival fans his middle finger, inciting a brawl, and then burst into tears. Photos of the sobbing Luiz have outraged the world.
'Brazilian player leaves pitch crying after 90 minutes of racist abuse.'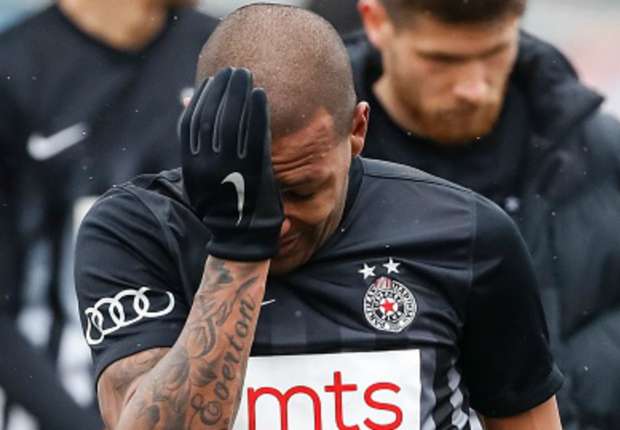 In the same post, Polic accused Luiz of being a 'cry baby' and of insulting Rad player Nikola Drincic. 'But of course, we're the racist, nationalistic ones,' she added before ending her post with: 'No to racism (insert sarcastic smiley faces here)'.
The young director made no effort to condemn the racist behaviour of her club's ultras – among the most neo-Nazi in Europe – United Force. The group uses a variety of far-right imagery such as confederate flags, the sun cross, and assorted racist, xenophobic and anti-refugee slogans. They are, unsurprisingly, one of the most violent fan clubs in the Balkans, and they have a particularly fierce rivalry with fans of Partizan, Estrella Roja, OFK and Vozdovac – all from Belgrade, making the Serbian capital into something of a pressure cooker. Supporters of Novi Pazar, the team that represents the Bosnian community in the Serbian league, are their other main rivals.
The federation has closed FK Rad's stadium until further notice.